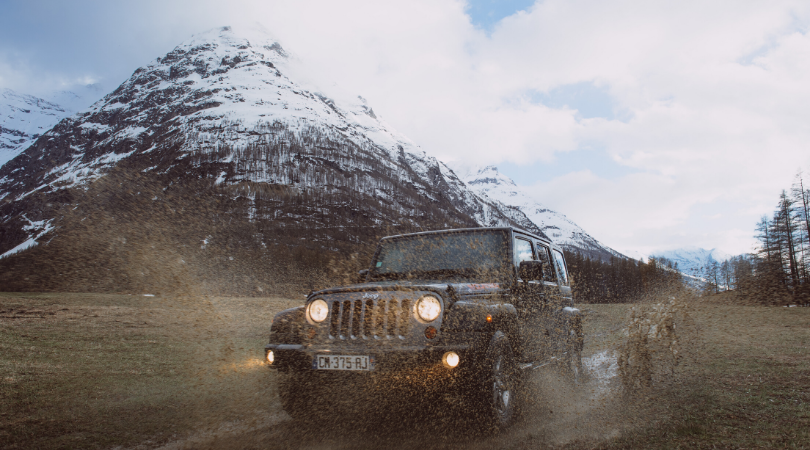 Are you looking to buy a new car in 2020? You're not alone. February is one of the biggest car-buying months of the year. It's a good time to buy, but make sure you know exactly what you're getting yourself into. The first thing you should look out for: depreciation.
Depreciation is a motorist's biggest ongoing expense. If a car isn't perfectly maintained, it'll be worth less every year, no matter how much (or how little) it's driven. Depreciation now accounts for an average 36 percent of annual ownership costs according to the AAA.
Know the Numbers
According to Kelley Blue Book, the average vehicle loses 49.6% of its original value after five years, which translates into nearly a £19,000 loss. And the more expensive the vehicle, the more money there is to lose to depreciation.
Some amount of depreciation is virtually unavoidable, but car shoppers can still do much to mitigate their future losses. With a little research, it's easy to find out which cars tend to depreciate more than others. Armed with this knowledge, knowing which car to buy gets a lot easier.
No matter how much your vehicle may depreciate, using Gapless to track your costs over time can be extremely helpful. With Gapless' built-in expense manager tool, you can get an accurate overview of how much your car is costing you. And what's more, Gapless Forecast accurately predicts exactly how much your car will depreciate over the coming years, based on past vehicle maintenance and how much you drive it. Gapless is the last car app you'll ever need. Everything for vehicle management, in your pocket. Gapless is free to download, check it out!
Read the Literature
The first thing to consider is that, in line with car buyers' seismic shift away from passenger cars, trucks and sport-utility vehicles now hold their values better than almost all other vehicles. That's according to a recent study of over 7.7 million vehicle transactions conducted by the auto research website iSeeCars.com.
Utility Vehicles are King
Of the site's ten slowest-depreciating vehicles, seven of them are trucks and SUVs. These models lose only 19.4% to 39.5% of their original worth after five years. The best performers are the Jeep Wrangler and the Wrangler Unlimited, two cars with historically low rates of depreciation. According to iSeeCars CEO Phong Ly, who was quoted in the study, "Jeep Wranglers are known for retaining their value for reasons including their ruggedness, durability, and iconic design. Because of Jeep's loyal following, their demand outstrips supply in the used car marketplace leading to high resale values."
Luxury Vehicles: Expensive to Buy, Expensive to Own
Meanwhile, the models that lose the most value after five years, according to the same study, are expensive luxury saloons and electrified cars. "Luxury cars have steep depreciation because owners likely trade them in when they become outdated and used car buyers don't want to pay a high premium on a dated model," explains Ly. "Previous government incentives contribute to the steep depreciation of electric and plug-in hybrid vehicles. Outdated technology also contributes to their dramatic depreciation." The worst offender on this list is the upscale and sporty Maserati Quattroporte saloon. It loses an average of 72.2% of its original worth after half a decade, which comes to a staggering £72,507 gone with the wind.
Interesting Details
Some of the most popular SUVs and crossovers, including the Honda CR-V, Subaru Outback, and the Toyota 4Runner, Highlander, and RAV4, retain their values at above-average rates. So do the upscale Mercedes-Benz G-Class and the Toyota Land Cruiser, but not all SUVs are safe buys. Other luxury SUVs lost over 50 percent of their value, including the Lincoln MKT and Navigator, the GMC Yukon XL, the Infiniti QX60, and the BMW X1, X3, and X6. "Luxury SUVs tend to have steep depreciation because of their high starting prices, which have to come down significantly to attract buyers in the secondary marketplace," Ly notes.
Among brands, Toyota, Ram, Jeep, Honda, and Porsche tend to hold their value best over a five year period, respectively. "Toyotas have a strong reputation for reliability and longevity, and their high resale values reflect that," says Ly." The automaker suffering the highest five-year depreciation is Maserati, at an average 66.4%, which is 33.8% higher than the industry-wide average.
Vehicles with the Lowest Five-Year Depreciation:
Jeep Wrangler (off-road SUV): 30%
Jeep Wrangler Unlimited (off-road SUV): 31.5%
Toyota Tacoma (midsize pickup): 32.0%
Toyota Tundra (full-size pickup): 35.9%
Toyota 4Runner (midsize truck-based SUV): 36.5%
Porsche 911 (sports car): 37.2%
Honda Ridgeline (midsize pickup): 38.1%
Nissan GT-R (sports car): 39.4%
Nissan Frontier (midsize pickup): 39.5%
Subaru WRX (sports car): 40.0%
Vehicles with the Highest Five-Year Depreciation:
Maserati Quattroporte (luxury car): 72.2%
BMW 7 Series (luxury car): 71.3%
Nissan Leaf (electric car): 71.0%
BMW i3 (electric car): 70.9%
BMW 5 Series (luxury car): 69.2%
Acura RLX (luxury car): 69.2%
Ford Fusion Energi (plug-in hybrid): 69.1%
BMW 6 Series (luxury car): 69.0%
Jaguar XJL (luxury car): 68.9%
Chevrolet Volt (range-extending electric car): 68.1%
You can read the full report here.
Buying a new car can be a great way to start the year off right. But getting educated on the wide range of depreciation rates of different vehicles is a crucial part of staying in control of your future finances.