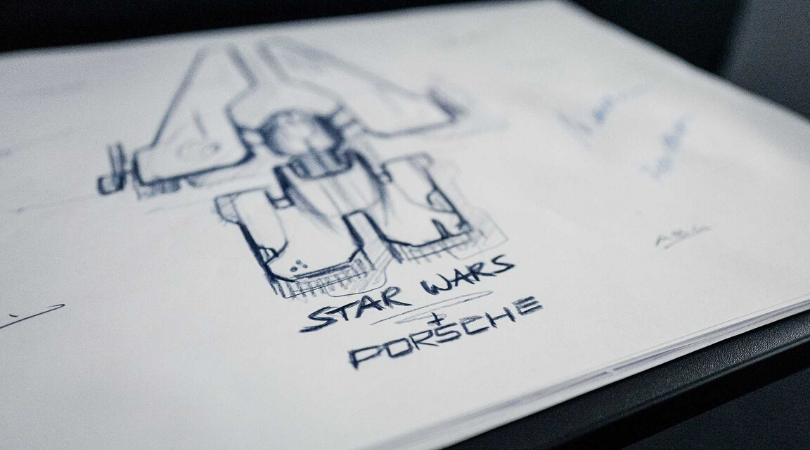 Porsche and Lucasfilm, the maker of Star Wars, are the dynamic duo we never knew we needed. To celebrate the upcoming release of Star Wars: The Rise of Skywalker and Porsche's first electric car, the Taycan, top designers from both companies collaborated on a new spaceship called the Tri-Wing S-91X Pegasus Starfighter. The ship's sharp, angular wings evoke the X-Wing, Y-Wing and U-Wing fighters, and its sloping cockpit and 8-lens headlamps are drawn directly from the Taycan.
Sadly, the ship doesn't actually appear in the new Star Wars film. However, a five-foot model will be displayed at the film's premier in Lost Angeles this month.
Fortunately for us fans, Porsche released a documentary about the design collaboration, which is almost as engrossing as a Star Wars film. Micahel Mauer, VP of Style at Porsche and Doug Chiang, VP Executive Creative Director at Lucasfilm, lead their respective teams to churn out a fully-fledged spaceship in just six weeks. We hope you enjoy watching it as much as we did!
Source: Porsche