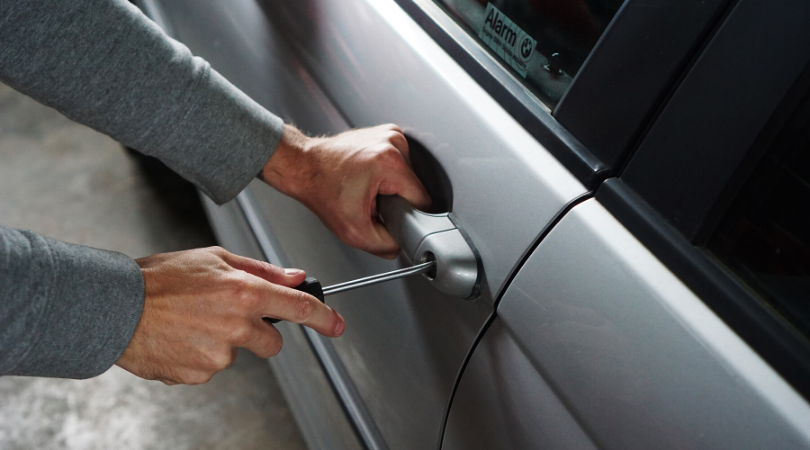 Car theft is a growing problem
The total number is alarming: 15,037 cars with comprehensive insurance were stolen in Germany in 2018 alone. This evens out to one stolen car every 35 minutes. All in all, car thieves caused losses of 298 million euros that year. And it's getting worse, car theft numbers are rising steadily each year.
Car thieves are particularly active at night. Some steal randomly, but many deliberately search for specific car makes and models. They tend to choose their targets from a "wish list" of the most sought-after makes, like Volkswagen, Audi and BMW. This means most car thefts are planned and organised. In 2018, the most cars were stolen in large cities and capitals, in Berlin alone 2,877 cases were reported.
Car thieves are hard to catch
According to the authorities, middle and low-income countries in eastern Europe – like Poland and Lithuania, for example – are often the destinations and/or transit countries for stolen vehicles. It is suspected that most cars stolen in Europe are either sold in Eastern Europe directly or transported from there to black markets in Central Asia and West Africa. Car theft is a very difficult crime to solve because most stolen cars are processed, sold and distributed very quickly, and are often sent to distant destinations. As a result, the authorities solve only about one in every nine vehicle thefts.
Car owners should consider taking additional security measures or buying additional security products to better secure their vehicles. Most modern vehicles are already equipped with, for example, immobilisers and integrated alarm systems. However, these systems are being increasingly outwitted by thieves. Vehicles with Keyless-Go systems are especially vulnerable.
How Keyless systems put you at risk
Keyless-Go systems are totally automated, meaning the car owner doesn't even have to push a button to lock or unlock his or her vehicle. As long as the key is located within a certain distance of the vehicle– in the driver's pocket, for instance – the door will automatically unlock when opened. In theory, the key's signal should no longer reach the car when the driver moves away, making it impossible to unlock the car. Sounds safe, right? Unfortunately, it's not that simple.
Did you know? You can also read this blog inside the Gapless app. Check it out, it's free to download!
Car thieves are a crafty and persistent bunch, and they have found a way to exploit Keyless-Go systems to access vehicles with ease. With the help of a rudimentary signal amplifier, thieves can extend the key's signal from inside the car owner's home to wherever the car is parked. And then all they have to do is open the door, hit the start button and drive away unnoticed. The car's alarm system is totally blind to this.
Protect yourself with additional security measures
This new method makes it easy to steal your car. Even though some of the newest vehicles have state-of-the-art technology and improved alarm systems, they are not much safer. Luckily, car owners can augment their car's integrated alarm system with additional security tools for more comprehensive protection.
Inform yourself about various new options to make sure your vehicle is secured against theft in the digital age. We recommend external, portable alarm systems that sync with your smartphone. Such systems send an alert to your phone when your vehicle is being tampered with.