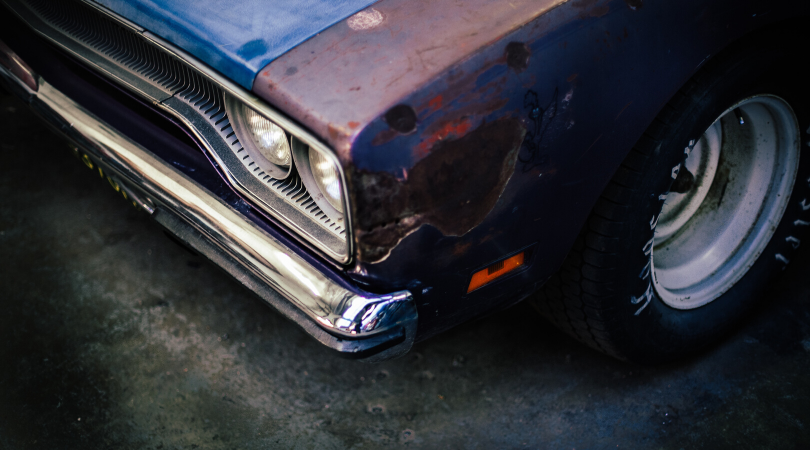 If you're looking to buy a car, you've probably seen this clunky acronym: NMVTIS. It's all over used car websites, and it sounds important, so you might be wondering what it means. If that's you, you've come to the right place. Keep reading to find out exactly what the NMVTIS is, and why you should care about it.
Reveal your vehicle's hidden past now: Get your full vehicle history report quick and easy here.
What is the NMVTIS?
First things first, NMVTIS stands for National Motor Vehicle Title Information System. It's a mouthful, but it's actually pretty simple. The NMVTIS is a software tool maintained by the American Association of Motor Vehicle Administrators (AAMVA). It combs various databases – like state titling agencies, car recyclers, junk and salvage yards, and insurance carriers – to produce a report about a specific car's past. The goal is to show whether a car has ever suffered damages that now might be hidden from view.
This report costs $10 and theoretically helps buyers avoid being scammed into buying vehicles that are dangerous to drive. As long as you provide a car's VIN number, the NMVTIS could determine whether that car is safe or not. Sounds good, right? Well unfortunately, there's a catch. As is the case with many government-run programs, vehicle history reports produced by the NMVTIS just aren't very good.
They are difficult to understand and often miss out on crucial details. What's worse, NMVTIS reports don't include certain pieces of information that are widely considered to be vital parts of researching a used car. For instance, over 30% of used cars in the United States are sold with have falsified mileage readings. NMTVIS reports don't check for that.
The NMVTIS isn't alone
Luckily, there is a thriving sector of private companies that offer their own vehicle history reports. Most are far superior to NMVTIS reports and fill the gaps left by the government service. They have become an integral part of buying a used car.
At a minimum, all of these reports contain the most important piece of information: whether a car has a so-called "branded" title. What does this mean? Branded cars have been designated total losses by insurance companies because of an accident, flood damage or some other catastrophic event. This check for a branded title is the basic product that's also offered by the NMVTIS.
Don't spend more than you have to
Fortunately, vehicle history reports from the private sector also come with a host of additional information, like registration history, odometer records, recall data, warranty details and more. But unfortunately, some companies exaggerate this superiority to charge higher prices. The biggest vehicle history report companies charge around $40 for a report. That's almost twice the industry average and four times as much as the NMVTIS! Their reports aren't any better or worse than the ones other companies produce, but they nevertheless charge such high prices because of name recognition aggressive advertising campaigns. Don't fall for it!
The web Gapless vehicle history report is now on sale and cost only $4.99 instead of $9,99, the same price as the NMVTIS. Our report is user-friendly and provides all the information provided by other companies. Our report is also unique in that, with the push of a button, it can be fully integrated into your Gapless profile.
Gapless does a lot more than just vehicle history reports. It's also the last car app you'll ever need. Digitise all your car-related documentation, get reminders for maintenance appointments, track and project car-related costs, and much more. Gapless does it all, one platform with everything your car needs. It's more than just an app, Gapless is a control center for car ownership.
You already have the Gapless App?
NMVTIS Title data is now on sale in the Gapless App! Log on to import detailed information about your vehicle for $3.99 instead of $4.99!