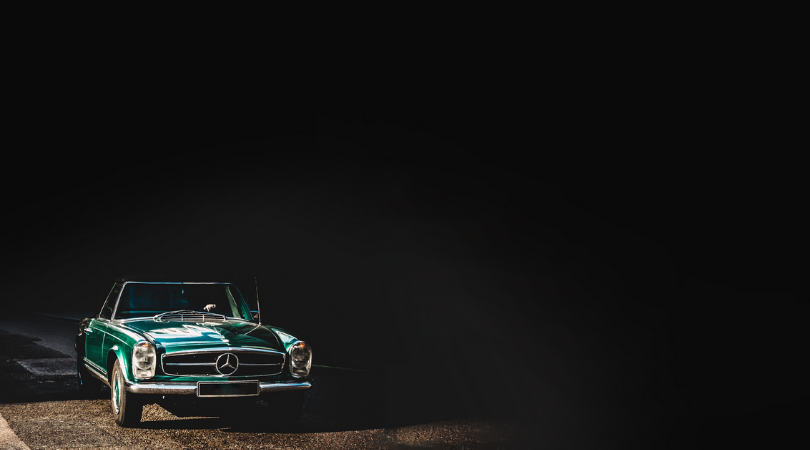 The stock market is the standard for investors. In the long term, stock market returns are above average compared to other forms of investment. Equities are indispensable in a broadly diversified portfolio. However, investors are increasingly thinking about profitable alternatives to further diversify their portfolios and open up new markets. So-called passion investments, like rare Japanese whiskies or special jewellery, are becoming increasingly promising investments. Classic cars, meaning both oldtimers and youngtimers, are a perfect example of this kind of investment.
Many investors still perceive the purchase and maintenance of vehicles as a hobby rather than an investment. The DAX30 and the OTX classic car index shows that classic cars have long since ceased to be just a hobby. They are becoming a serious form of investment. While the OTX continues to rise, the DAX30 performs much more volatile over the same period.
A comparison of the two indices is proof enough. The DAX30 rose by a total of 52% between 2000 and 2018. During the same time period, the classic car OTX grew 161%.
Alternative investments continue to become more relevant
The comparison shows that the classic car market has become more than just a niche market. The market has room for more buyers. This is not to say that investments in classic cars are foolproof. However, one who takes his time to observe the market calmly can make an important contribution to diversifying his portfolio. However, before the current economic forecasts lead to investors to become interested in the classic automotive sector, such investors should first investigate how best to manage any assets they may acquire.
Managing classic car investments made easy
Certainly, investments in vehicles are more time-consuming and complex than online banking. In the past, investors also had to have a basic level of expertise and invest time and money in managing a vehicle.
However, armed with a complete vehicle history even those new to the car world can precisely determine the value of a car, and even estimate how much value they can gain. Today there are technologies that give potential investors access to such histories. These technologies make investing in the automotive sector much easier. Gapless, the all-in-one car app, is one of these new platforms. Financed by Porsche AG, Gapless offers a high-quality app for managing a vehicle fleet.
With Gapless, you can create a meaningful and complete profile all your vehicles every vehicle with photos, vehicle details and attached documents. Costs incurred for maintenance, restoration and the like are kept under control by the in-app cost manager. It is essentially a car-specific asset management software. In this way, a "passion investment" becomes a solid yield generator in the portfolio. Gapless is the best way to simplify your vehicle asset management. Give it a try!