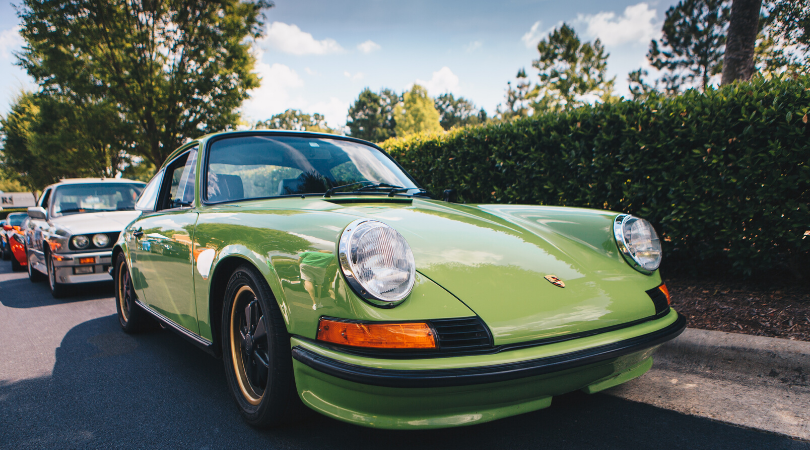 Not all cars are the same. It pays to know the difference.
It may seem counterintuitive to talk about classic cars as sensible investments. Most people see cars as costly, depreciating assets. Vehicles are financial liabilities, not smart investments… right? Not true, and those who know better have a lot to gain.
The truth is that certain vehicles actually become more valuable over time. This makes classic cars a fantastic alternative investments. The reason for this is simple. Classic cars are rare, beautiful things that people are passionate about. And like anything rare and beautiful, there is a thriving market for classic cars filled with enthusiasts willing to pay large sums for the perfect car.
Stability through Passion
It's precisely this passion that separates classic cars from conventional investments like buying stocks or real estate. To collectors, great cars are more than just investments, they are genuine treasures. True enthusiasts will spend years searching for the perfect car. And once they find it, they'll move mountains to get it in their garage.
The other thing that sets classic cars apart from other investments is long-term stability. It takes years for a car to be considered a classic. But during that time, a vehicle's value rises as it becomes increasingly rare. For example, consider the 1993 BMW M3 E30. 26 years ago, when the car was new, it was worth around £29,000 ($39,000). Today, this M3 is a much rarer car. You'd be hard pressed to find a well-maintained unit for less than £58,000 ($78,000). Twenty six years may be a long time to wait, but with the right car and the proper maintenance, the payoff is virtually guaranteed.
BMWs often make great investments. Check out these promising models.
Too good to be true?
Unfortunately, even the best investments aren't foolproof. Like anything that sounds too good to be true, classic cars come with a catch. In order to guarantee a steady value increase, car owners should stick to two golden rules: maintenance and documentation. The importance of maintenance should be obvious. For a classic car to be valuable, it's got to look good, run well and be as faithful to its original constitution as possible.
Documentation, however, is even more important. Without proper documentation, it's impossible to establish trust with potential buyers. It is only by faithfully documenting his vehicle's history that a classic car owner achieves transparency. Otherwise, how can a potential buyer be sure the vehicle in question has, for example, never been in an accident?
This is where we come in
Proper maintenance and documentation can be irritating and time-consuming. And this is exactly the problem Gapless, the all-in-one app for your vehicle, can solve. Gapless offers a suite of services that streamline car ownership. Digitize all your documents to make them easily searchable, and uncover additional data that can boost vehicle value. Gapless also offers an intuitive expense manager for keeping costs organized and under control. What's more, the dedicated team at Gapless is rolling out more features every few weeks. As of last week, for example, Gapless can project your future costs, making it an effective asset management software.
Investing well will always be tricky, but classic cars present an opportunity to invest with relatively low risk. All it takes is patience and a little due diligence. And thanks to Gapless, that diligence is now easier than ever.